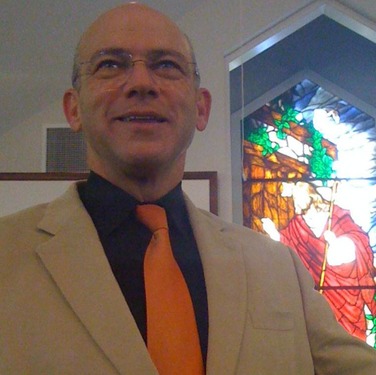 Dr. Steve Tucker has been our pastor since December 2006. Dr. Tucker attended Piedmont Bible College in Winston Salem, NC and then continued his education at Carolina Bible College in Concord. He received his Doctorate in 2000. He is a great man of God who is sincere and humble about serving the master. He credits his life verse as being I Timothy 1:12-17.

Dr. Tucker is originally from Salisbury, NC and his wife, Cindy is also from there.They have 2 Grown Children, Olivia and Mark. Olivia's son Tucker Slagg is Steve and Cindy's first grandchild. Olivia's new born daughter Harper Lois Eddins was added to the family Feb. 11th.

Pastor Steve and Cindy enjoy many activities in their spare time. Pastor Steve enjoys fishing, working with his hands to build and time with his wife, family and especially his grandchildren.

We are truly amazed at what God is doing at Altamahaw Baptist Church. We believe that God's hand is upon this place and that He is pleased with us as we serve Him.
---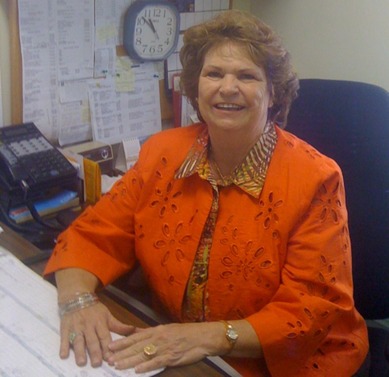 Margie is a vital part of the administrative services of the church. She will be the first voice that you hear when you call the church and she always gives a good impression of the church through her willingness to always serve God in her position. Margie has been a member for over 40 years at the church. She has been secretary the last 30 plus years. She is a member of the choir, enjoys singing with her group at the church, has been Meals on Wheels director for almost 25 yrs. She enjoys helping the WMU as well as other groups.

Margie is married to her husband Gene Williams and they have four grown children and many grandchildren. In Margie's spare time she enjoys reading, sewing, and other arts or crafts that make good use of the hands. She is thankful to have the opportunity to serve the church as the secretary and gives all praise to God for this ability.
---
Other Staff Not Pictured
Treasurer - Carol Styles
Choir Director - Nancy Wilkie
Pianist - Nancy Wilkie
Organist - Linda Way
Custodian - Wayne Summers

Church Directory for Officers 2015-2016 Deacons - Alvin Cook,
James Baughn, Gary Graves, Chuck Sykes, Brandon Bohannon
Johnny McKinney, Mike Wilkie, Tony Ross, John Coble

Trustees - Leon Simmons, Wayne Summers, Leon Haizlip