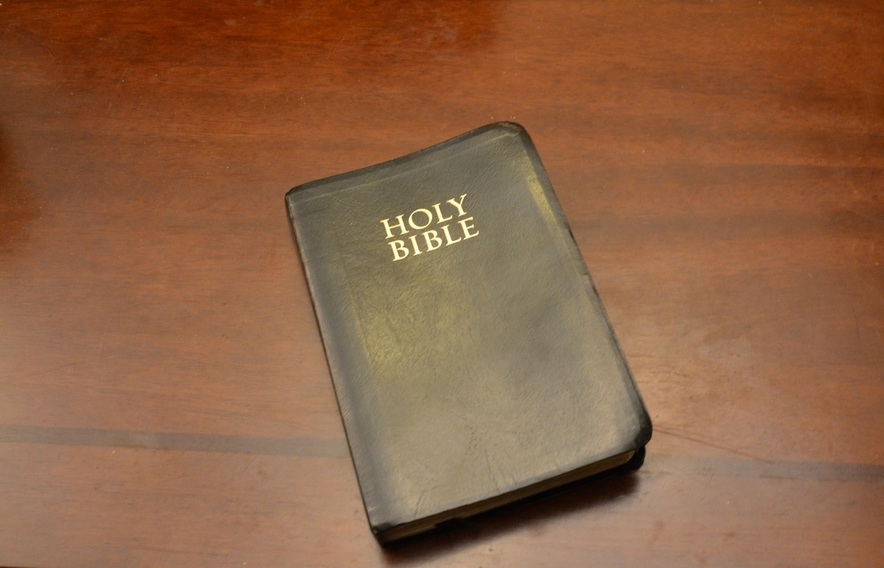 Statement of Beliefs
I. We believe that our faith is in God- Hebrews 11:1; 11:6, Galatians 3:26-28; Ephesians 2:8-9
II. We believe in Jesus Christ as Lord of all and the only way to Heaven- Romans 3:23-25, Acts 4:12; John 14:6
III. We believe that Christ's atoning death covers our sins- Romans 6:8-10, I Corinthians 15:56-57
IV. We believe that Christ was resurrected from the dead-I Corinthians 15:3-5, Colossians 2:12
V. We believe in God the Father, Son and Holy Spirit (The Trinity) in which all are equal but distinctive- Matthew 11:25-28, John 1:1-2, John 4:24,
VI. We believe in Scripture as being God inspired- Ephesians 6:17, John 7:38, 2 Peter 1:19-21, Romans 16:25-26, 2 Timothy 3:16
VII. We believe in a Virgin Birth and an Incarnation according to Scripture-Luke 1:30-38, Philippians 2:5-9
VIII. We believe that man is not perfect and has inherited a sin nature-John 1:29, Hebrews 10:15-18, Romans 3:23
IV. We believe in eternal life for all who call on Jesus Christ as Savior and will dwell together in Heaven- John 3:16, Revelation 21:1-3; Romans 10:13; 2 Peter 3:9
X. We believe in eternal judgment for nonbelievers and they are sent to Hell-Revelation 20:14-15, 2 Peter 2:4-5, 9, Matthew 25:31-46
XI. We believe that God created man and everything else in the world- Genesis 2:7, Genesis 5:1-2, Genesis 1:27
XII. We believe in and wait for the second coming of Christ to rule the world- Daniel 7:13-14, Revelation 4:8, John 14:1-6; 1 Thessalonians 4:13-18

Mission Statement:
The church is to reach out to a lost and dying world with the good news of Jesus Christ.The church is to reach out into our community to share the love of Jesus Christ.
The church is to preach and teach the infallible Word of Jesus Christ which is the BIBLE.
"Catch The Vision"


Where there is No Vision the People Perish; but He that Keepeth the law, Happy is He. (Proverbs 29:18)
This website is an outreach to ALL people in an effort to make sure you are saved through faith in Jesus Christ. Here are some things YOU should KNOW and BELIEVE
:
Why must we be Saved? - "For the Wages of sin is death: but the gift of God is eternal life through Jesus Christ our Lord. (Romans 6:23)
Everyone is a sinner - "As is it written there is none righteous, no not one. For all have sinned and come short of the glory of God. (Romans 3:10,23)
What can I do? - "That if thou confess with thy mouth the Lord Jesus, and believe in thine heart that God hath raised him from the dead thou shall be saved. For with the heart man believeth unto righteousness; and with the mouth confession is made unto salvation. (Romans 10:9-10)
"For whosoever shall call upon the name of the Lord shall be saved" (Romans 10:13)
Salvation is a gift from God - "For God so loved the world that he gave his only begotten Son, that whosoever believeth in him should not perish, but have everlasting life. (John 3:16)
"For by grace are ye saved through faith: and that not of yourselves: it is the gift of God. (Ephesians 2:8)
Rejecting Salvation leads to Hell - "And in hell he lifted up his head in torments, have mercy on me and send Lazarus, that he may dip the tip of his finger in water, and cool my tongue, for I am tormented in this flame. (Luke 16:23,24)
IF YOU HAVE TRUSTED JESUS CHRIST AS YOUR PERSONAL SAVIOR PLEASE CONTACT US BECAUSE WHERE YOU SPEND ETERNITY MATTERS TO US!!!!